Careers
Careers Curriculum Plan College Open Events Calendar 2020/2021
Careers Provider Access Statement Destination Data
Careers at Frogmore
At Frogmore Community College we believe that every child can excel. The aim of our curriculum is to inspire and empower every child, through rich and memorable experiences, to flourish in their learning and live a fulfilled life, confidently equipped with breadth and depth of knowledge to play an active and informed role in society. Providing a robust Careers Information, Advice and Guidance (CIAG) programme for our students is an important part of this commitment.
The Careers Curriculum
We are committed to exploring how the subjects that we offer can prepare students for life after Frogmore and we make explicit links to careers in our lessons. In addition to this, tutors deliver age appropriate careers- related PSHCE lessons during tutor time.
Towards the end of key stage 3, students work on the Fast Tomato programme, exploring careers that may potentially be attractive to them. They are then invited, along with their parents, to a key stage 4 options evening where they look into the different subjects that they can take, whether they be GCSEs or vocational qualifications. Following this, students have one- to-one bespoke guidance meetings about their option choices.
In key stage 4, students undertake a variety of activities to prepare them for life beyond Frogmore. They complete individual A-B-C plans, looking at different pathways that might be suitable for them when they leave school. Each student has a post-16 options advice and guidance interview with Christine Mirtle, our careers advisor from Hampshire Futures. All students are offered an appointment but they can also request an appointment by speaking to their Director of Progress.
In addition, we offer the following opportunities:
Year 11 Advice and Guidance day which includes study skills, preparation in writing personal statements and CVs and help with applications
College, apprenticeship and employer talks
Careers fair with colleges, apprenticeship providers and employers
Careers focused assemblies
Visits to post-16 options fairs in the local area, including London
University visits, including a visit to the Oxford University Roadshow
Promotion of National Citizen Service
We are currently in the process of planning three new initiatives for 2020 and these are:
Year 10 Advice and Guidance Day
Year 10 Interview Day
Lunchtime careers presentations with visiting speakers
Start
As part of our ongoing and expanding Careers provision and commitment to prepare all students for a rapidly changing world, we are using an innovative online resource called Start.
Start will help your child to connect with their future career potential, develop their employability and help them to explore future career and study options. Start is a fantastic resource for students in years 9, 10, and 11 exploring which options they would like to do at GCSE, A-Level, T-Level, Apprenticeship and university. Start is easy to use and there are a wealth of activities as well as a personalised locker where students can record their achievements and build their portfolio. We recommend that students create their profile in year 7, so they can continually add to their locker throughout their time at Frogmore.
Your child will personalise their profile on Start with details about their skill, qualities, interests and work preferences. This provides a starting point for them to explore information matched to their personal preferences and interests. As they continue to update their profile, Start will personalise this information, helping to navigate the thousands of jobs, courses, providers and opportunities available. There are also thousands of job profiles on the site, so students can browse careers that might interest them, find out the pathway and necessary qualifications to that career, as well as the working hours, average pay, and local availability.
In order to register, please follow these steps:
Making Better Choices.
www.startprofile.com
and click Register
Enter your first name, surname, school email address, postcode and select your gender
Use your school login as your username and choose a secure password and click Get Started
Click Login and enter your username and password. Click Login
The first time you log in you will be required to complete the following:
Select "I am Studying in Education and would like to explore my career options"
Start typing the name of your school or college to find your establishment.
Choose your Year Group and enter your registration code, 76697
Click Submit
Careers Adviser
Christine Mirtle is the Careers Adviser from Hampshire Futures (part of Hampshire County Council), working at Frogmore Community College once a fortnight on Wednesdays.
She is qualified to level 6 in Career Guidance and Development, and is registered with the Career Development Institute. She has worked in education for many years and sees her role as guiding students to make aspirational, but realistic, informed decisions for their future pathways by asking challenging questions and providing the information and tools for them to explore the possibilities open to them. She encourages them to find out what is out there in the careers world, and research what may suit them, to keep options open and not to be afraid to make decisions when the time is right.
Students can make appointments to see Christine by speaking to their DOP.
Careerometer
The Careerometer tool can be used to explore and compare key information about occupations to support the process of identifying potential careers. The widget provides access to a selection of headline data relating to pay, weekly hours of work and future employment prospects.
Click the dotted square. Type in the first career you think you might be interested in and select from the drop-down list, then add your second and third choice to see the comparison.
The Library
Our library has a wide selection of prospectuses and careers information. Miss Livingstone, our Careers Coordinator, is based in the library and will be happy to help students
Labour Market by Region Career Mag
National Citizen Service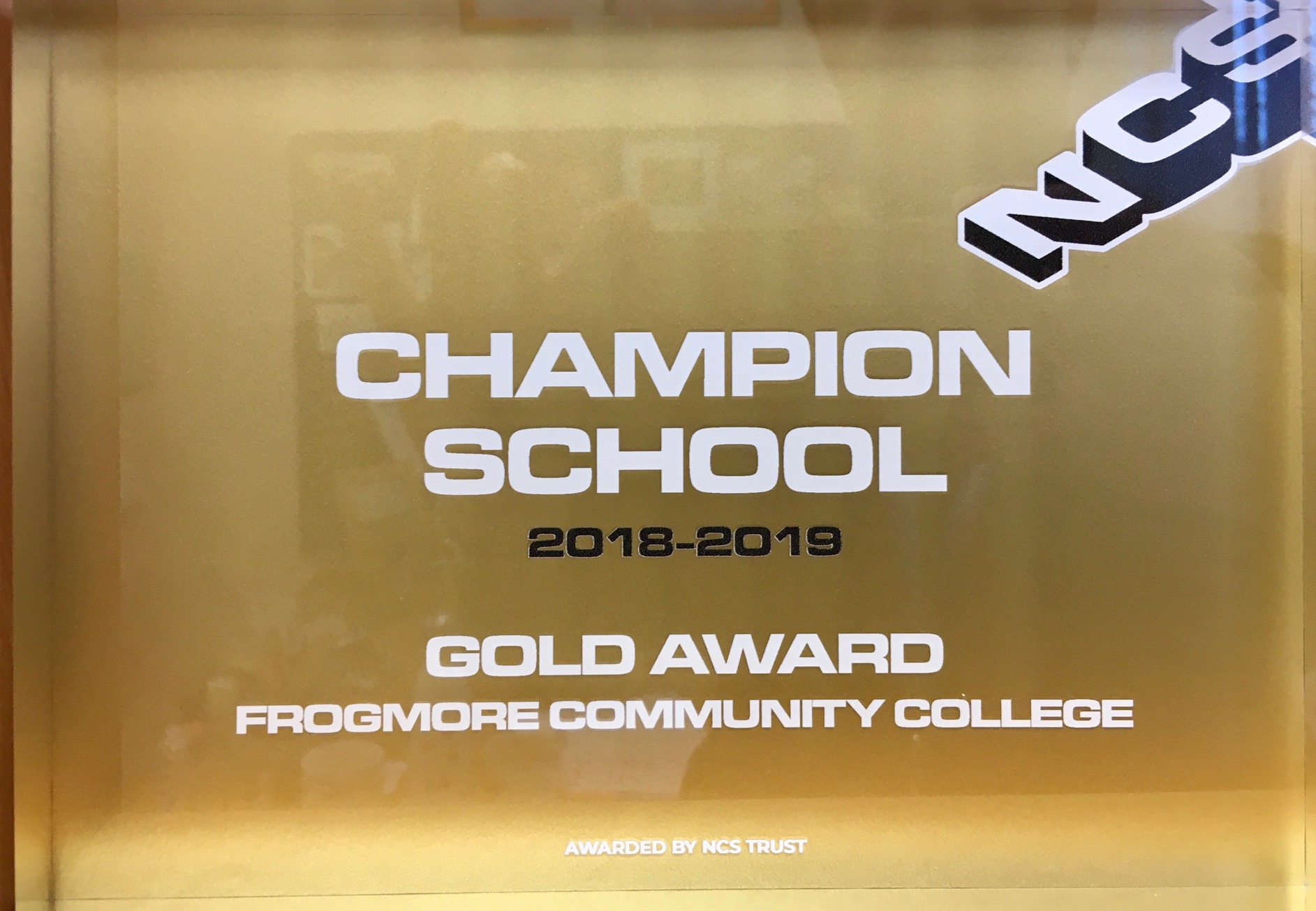 We are very proud to have recently been awarded the 'Champion Award' for our participation in this programme. We received the Gold Award which means that 50% of our eligible cohort signed up for this wonderful opportunity.
Local Colleges
https://www.yateleyschool.net/sixth-form/
http://www.altoncollege.ac.uk/
https://www.activatelearning.ac.uk/reading
https://www.guildford.ac.uk/Home.aspx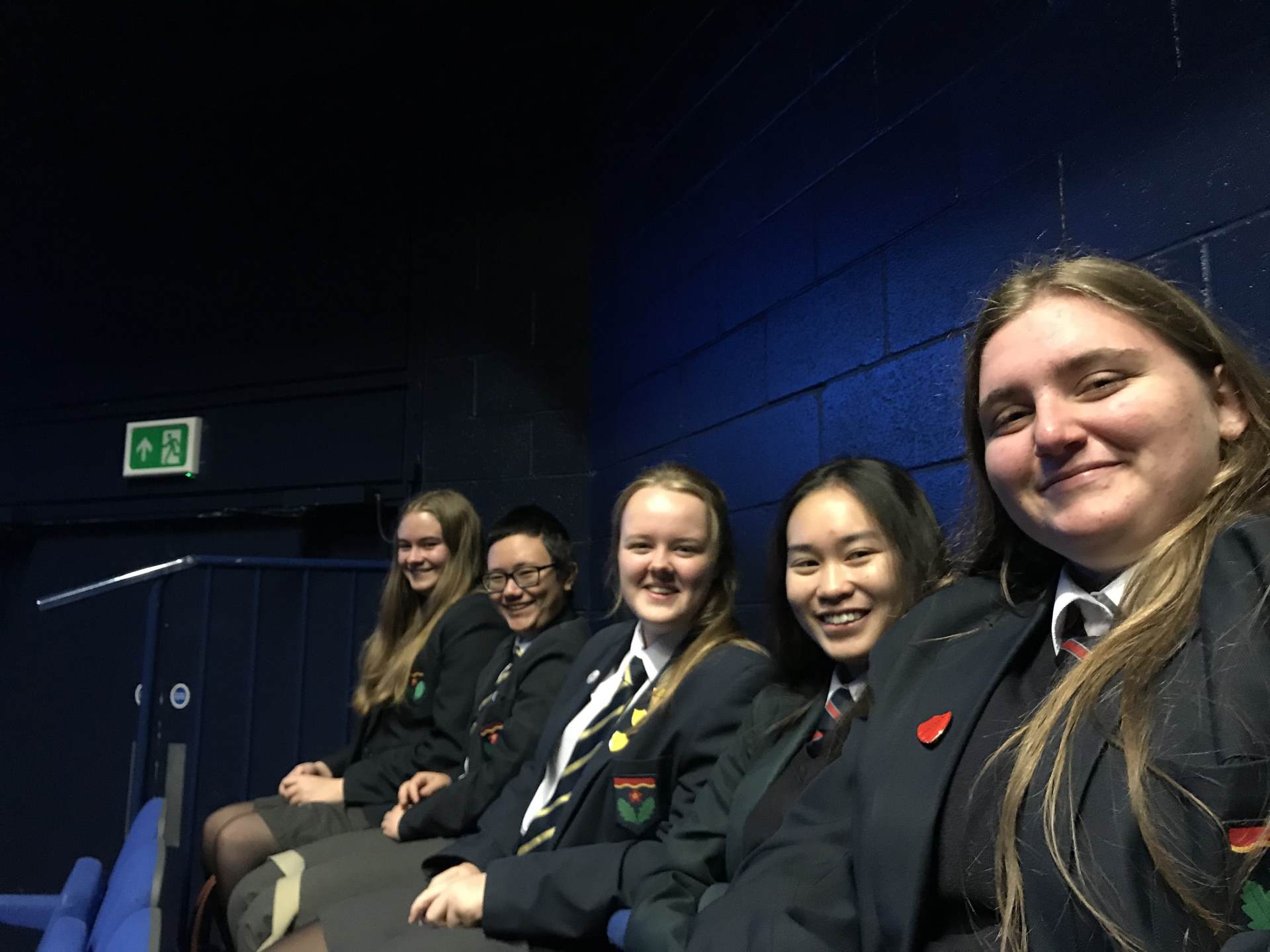 https://www.farnham.ac.uk/Home.aspx
Key websites for CIAG
https://www.careersandenterprise.co.uk/
www.nationalcareersservice.direct.gov.uk
https://careermap.co.uk/careermag-parents/
https://www.allaboutschoolleavers.co.uk
https://www.myworldofwork.co.uk
Apprenticeships
https://www.gov.uk/apply-apprenticeship
Degree Information
We would welcome interest from any company who would like to help young people in their choice of careers. If you are interested or want more information of how you can help, then please contact Careers Coordinator, Amy Livingstone (a.livingstone@frogmorecollege.co.uk)
Impact of careers programme
We assess/measure the impact of the school's career programme through the DFE published Destination Data
Careers Published Information Review Date: June 2021