Our Mission
The Frogmore family learns together, going above and beyond to create the conditions in which everyone can flourish.
We care about, inspire and challenge each other so that we can all achieve excellence.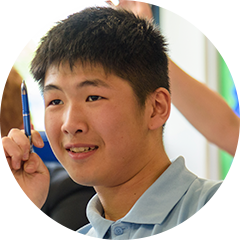 Read full welcome
Welcome
Frogmore Community College is a very special place and this website will only give a flavour of this.
If you are a prospective family or wish to work here, I actively encourage you to visit us. Our students are our best ambassadors and they would love to show you around and give you a much better sense of why we are so proud of our school.
At Frogmore Community College we believe that every child can flourish given the right environment, support and challenge. As a relatively small school, we are able to take a personal interest in the achievement and well-being of every individual.
Ofsted captured this ethos when they visited in January 2017, stating: "You have successfully established a culture in which everyone works tirelessly to improve pupils' outcomes. You are tenacious in your pursuit of excellence, while balancing your drive with the well-being of staff and pupils."
Chris Vaudin
Headteacher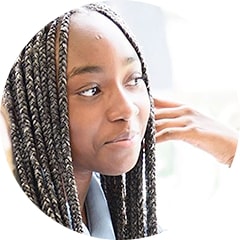 Houses
Every student is assigned to one of our three houses. This, coupled with vertical tutor groups, builds a powerful sense of family and belonging. Relationships between students across all years are quickly formed and senior students act as role models and leaders.
Ormond

Ormond

Ormond House prides itself on the integrity of its students as well as the drive to achieve the very best in everyone.

Our motto 'make a difference today' encapsulates the idea that any contribution made by students and the school community, however big or small, can influence any outcome. This is particularly relevant in terms of how Ormond House works as a team, evident in our high levels of attendance as well as participation in activities in the wider school curriculum. Recognisable by our yellow ties and sporting achievements, Ormond values its members and supports everyone in their ambition to be the very best they can be.

Macmillan

Macmillan

We are named after the charity Macmillan Cancer Support. Identifiable by our red house colours, we pride ourselves on 'Setting the Standard'.

We in Macmillan believe in getting the small things right and, when this is achieved, excellence will follow. Macmillan House care about the wellbeing and happiness of each person at Frogmore. We have a relentless focus on kindness, respect and high standards, be it uniform, classwork or good manners. Macmillan students are expected to set a high standard in order to inspire others.

Tuckwell

Tuckwell

Tuckwell are a supportive, loyal and caring group of people.

There is a very strong family feeling amongst all the staff and students, as well as a very competitive one when it comes to House events. We strive to help each member of the House to achieve their full potential. We have proudly supported the Phyllis Tuckwell Hospice since the beginning, helping them to raise funds for the invaluable support and care that they provide their patients and families.
Curriculum