Design and Technology
Faculty Leader: Mrs R Christian
Assistant Faculty Leader with responsibility for Design and Technology: Mr G Hill
Design and Technology at Frogmore:
The design and technology department strives to create a learning environment that is conducive to an inquisitive and imaginative mind. The department likes to help the students develop their imagination and creativity across a wide range of technology disciplines within superbly well-equipped specialist rooms.
The Curriculum at Key Stage 3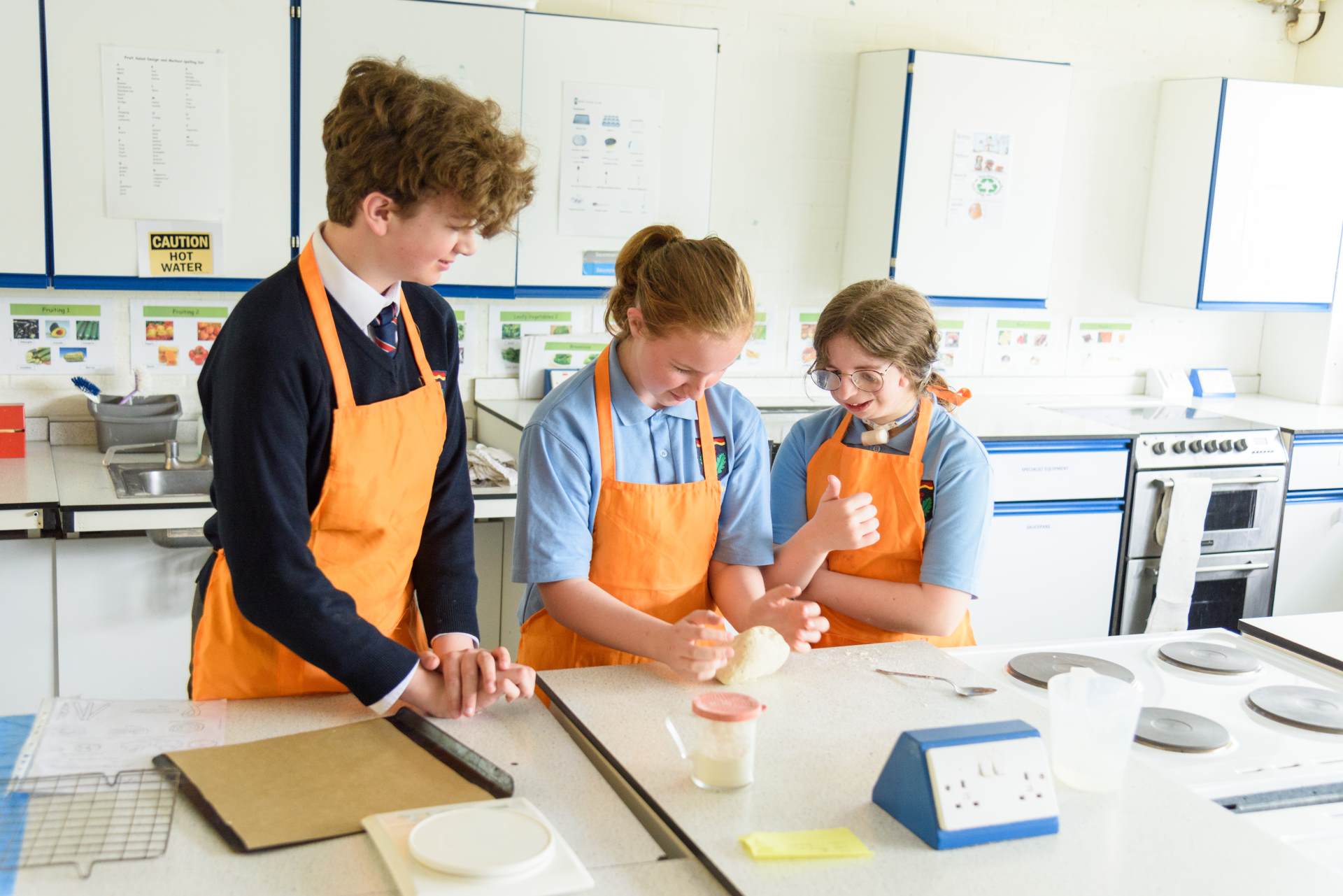 The curriculum consists of three components in design and technology: food, graphic products and resistant materials.
In these areas, students will develop basic skills, use of tools and equipment, material knowledge and environmental impact. As they reach year 9 they will have obtained a high level of skill in each of the disciplines and the knowledge and practical ability to make an informed decision for their key stage 4 options.
The Curriculum at Key Stage 4
Design and technology has a range of option choices at key stage 4 including food and nutrition VCert, design and technology GCSE and engineering VCert.
Subject Enrichment:
We have a number of different curriculum trips including:
Farm visit to widen the students' knowledge of the sources of different food types.
Qinetic wind tunnel visit: engineers in Year 10 visit the local company to discover the engineering behind the wind tunnel.
BAE Systems Team Challenge: We enter two teams into the inter-school challenge day which involves a number of problem solving activities.
Year 5 Technology Days – Opportunity to assist in running the year 5 technology days developing leadership skills.
For more detailed information about the curriculum for every year and how parents can support, please see the following curriculum maps:
Further information: