Science
Subject Leader: Ms R Golding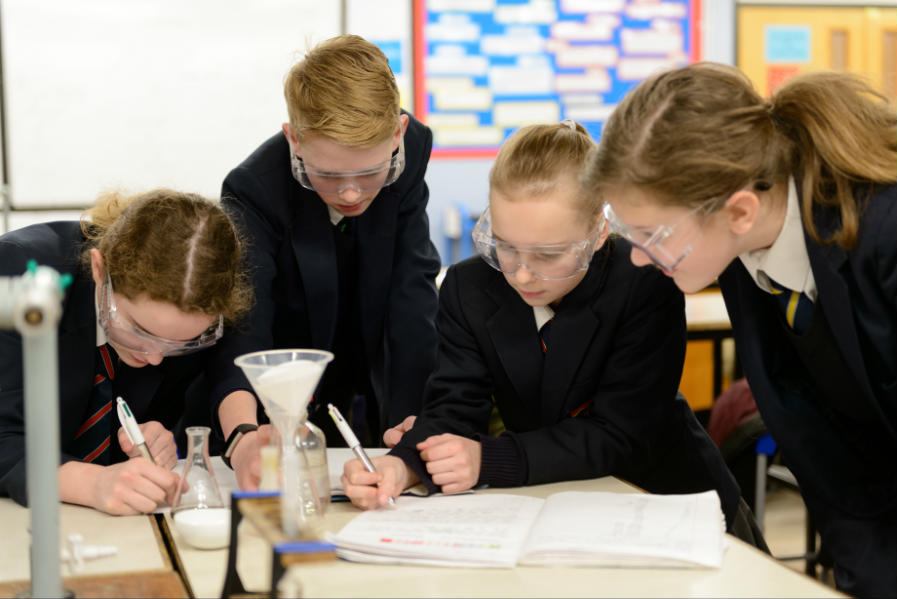 We believe that science has great relevance for all students and should enable them to function as informed and enquiring members of society.
We are committed to teaching science to students of all abilities in a way that engages and challenges them. We place strong emphasis on the development of practical skills as well as improving scientific knowledge.
The Curriculum at Key Stage 3
In years 7 and 8 students are taught in a modular format with units based on the new key stage 3 programme of study.
In year 7, students are initially taught in mixed ability classes, learning scientific skills and safe use of laboratory equipment. They then study topics on particles, cells and energy and complete an end of topic test after each unit. Students are given checklists for each topic to help them focus on the key learning. Students study science for nine periods per fortnight in years 7, 8 and 9.
The Curriculum at Key Stage 4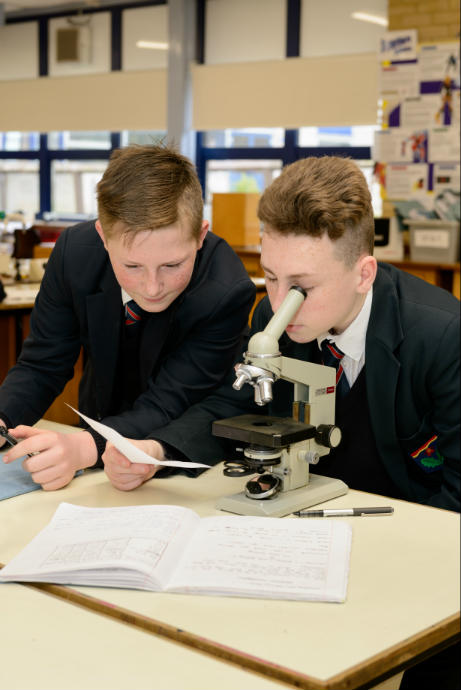 In year 9, students consolidate the key stage 3 topics and skills before beginning GCSE work, in a phased transition tailored to the needs of each group.
The key knowledge and skills needed to ensure progression are used to inform teaching and assessment. These are shared with students in each year group and at GCSE these have been incorporated into a precise learning booklet which students are encouraged to use to support their revision. The time allocation for science increases to 10 periods a fortnight in Year 10 and 12 periods per fortnight in year 11. The majority of students study AQA combined science (trilogy). This includes biology, chemistry and physics topics and is a double award GCSE. The most able scientists study AQA GCSE separate sciences (biology, chemistry and physics). This is often referred to as triple science and counts as three GCSEs.
Subject Enrichment:
We run a Science Club for KS3 students and a Gardening Club which is open to all years.
Trips run for small groups of students at different times of the year to events such as the Big Bang Fair, Winchester Science Centre and have worked with the Institute of Physics to train Y8 students as ambassadors to work with primary school students. We also have invited representatives of industry to give demonstration lectures to years 9 and 11.
For more detailed information about the curriculum for every year and how parents can support, please see the following curriculum maps:
Further information about the science curriculum at key stage 4