Counselling and Support Services
report a concern
If you need to report a safeguarding concern to the school, please email safeguarding@frogmorecollege.co.uk. If your concern involves immediate risk of harm to a child, please contact the police on 999.
We recognise that some parents or carers may need additional support, either for themselves or for their child. The services indicated on this page may be able to help directly through counselling and support groups.
Youth Counselling Services
Headroom Charity

WHAT WE DO
support for young people:
One to one counselling. We all need support from time to time and counselling provides a safe, supportive and confidential space to explore and work through whatever is troubling you.
2. Anger management counselling ….to break cycles of anger and aggression and through building rapport and trust with teenagers and parents. Our work takes an integrative approach so adapts to best suit the needs of each person we support and we review all change and progress regularly.
3. Disordered eating support. A new service offered to young people aged 11-18 (Years 7-12). A holistic approach that incorporates counselling, mindfulness & mental health coaching for Young People experiencing Disordered Eating.
Parent/Carer support:
1. If you are a parent or carer of children or young person aged between 11 and 25 years old we will offer between 4 and 8 sessions of personalised parenting counselling. This is designed to help you focus on the needs and behaviour you're seeing and explore how best to adapt your parenting style to promote a more positive and harmonious home environment for the whole family.
2. Headroom is offering a unique service to parents of young people between 11 and 25 years of age who will be aware their own mental health is impacting on their parenting capacity and ability to be the parents they really want to be
Contact Headroom Now
Get Support - Headroom (headroomcharity.co.uk)
By phone: 07464 507974
By text: 07464 507974
By email: info@headroomcharity.co.uk
Youthline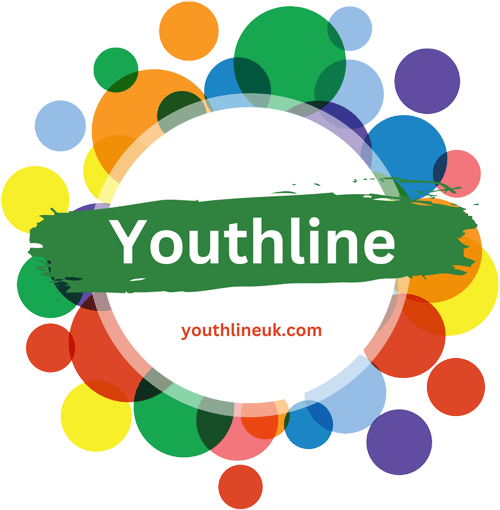 Youthline – Young People's Counselling Service (youthlineuk.com)
What we provide
Youthline provides a FREE, confidential humanistic client-centred counselling service for young people attending secondary school and adults who care for and support young people. We offer in person, online and telephone counselling. We work across a number of locations within Bracknell Forest including our main base at Portman Close, Bracknell, and 10 secondary schools.
Please note that Youthline is not an emergency service and we are not equipped to work with high levels of distress. We are trained to work with Tier 1 and Tier 2 CAMHS threshold of mental health.
Do you need support?
Youthline offers a one-to-one counselling service. If you would like to talk to someone who won't judge you then we are here to offer our support. Please fill in your details using our online form - Ask For Counselling – Youthline (youthlineuk.com) - and we will add you to our waiting list.
If you would prefer to register over the phone, then please call us on 01344 311200.
121 Youth Counselling
Free Weekly Counselling Sessions

for Young People aged 11-25
Our service
Up to 20 free Counselling Sessions
Confidential
Primarily open to anyone 11-25 years old who lives in Hart, goes to a school in the Hart District, or is registered with a Hart GP surgery
Sessions available in Fleet, Hartley Wintney, Odiham, Yateley and online or by phone.
Referral
If you are interested in receiving Counselling then please complete the referral form that is available here.
If you would like to make a referral on behalf of another person then please also complete the Referral form. When referring another person please ensure that you have already spoken to them about the referral and have got their permission to refer them. We will not accept a referral if you have not made them aware.
Referral forms can be emailed to 121@hartvolaction.org.uk or posted to 121 Youth Counselling, Civic Offices, Harlington Way, Fleet, GU51 4AE. Alternatively, if you would like to give the information over the phone call 01252 815652.
Step by Step
Free youth counselling services for young people aged between 11 and 25.
Having a hard time, finding things are getting on top of you, or feeling stressed, anxious or down, counselling may be for you.
https://www.stepbystep.org.uk/young-people/mental-health/counselling/
Adult Counselling
121 Adult Counselling offers a safe and confidential space for a person to explore their experiences and emotions without fear of judgement
121 Adult Counselling is a new offering from Hart Voluntary Action to support adults (18+ years), who are potentially at risk of suicide, or who are self-harming or considering self-harm.
We are offering up to 20 one-to-one Counselling sessions on a weekly basis with the same counsellor each week. Each session will last for 50 minutes and will be at the same time and place each week.
Where does the Counselling take place?
Sessions can take place face-to-face or via Zoom video calling. At present face-to-face sessions will take place at Odiham Cottage Hospital.
How do I access the service?
Please complete the referral form on our website at https://www.hartvolaction.org.uk/counselling/121-adult-counselling/
The service is free to access.
This project has initially been funded by a Suicide Prevention Innovation Fund Grant managed by Southampton City Council.
Sunshine and Showers
Sunshine and Showers offers Anxiety and Depression Support groups in Odiham.
It is a chance to share with others your experience of anxiety and depression in a non-judgemental environment.
Evening and daytime groups are available and each one lasts for an hour and a half. Groups are open to anyone struggling with anxiety or depression who want the support of others. All groups are run by a facilitator and a co-facilitator.
For further details, please visit our website at https://www.hartvolaction.org.uk/counselling/anxietydepression-support/ where you will find a referral form to our service or call 01252 815652.
Community Mental Health Support
safe haven poster feb 2023.pdf
social prescribing poster 0922 feb 2023.pdf
youth cafe poster 2 feet feb 2023.pdf