Library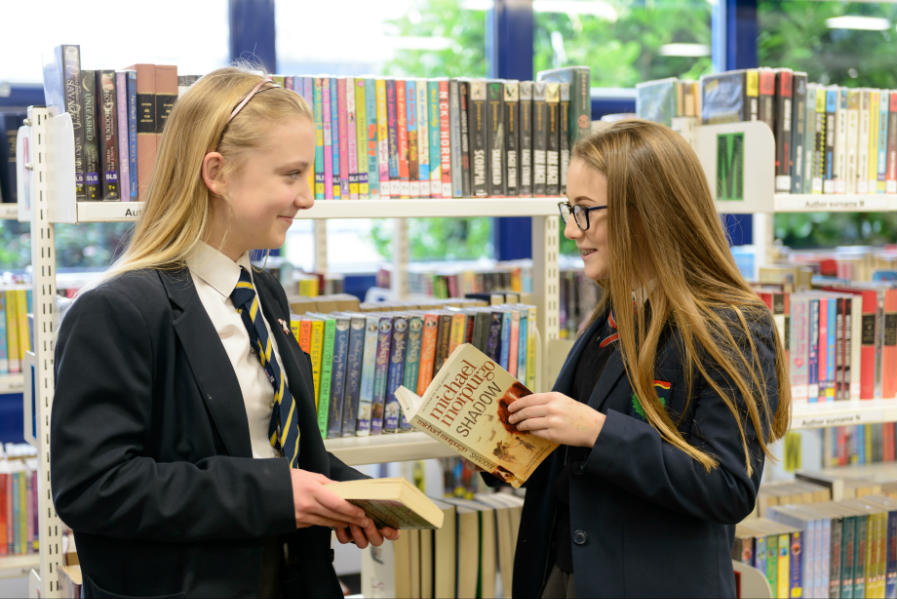 Our library is an attractive, welcoming environment with a warm, friendly atmosphere and is always a hive of activity.
We aim to:
Support students in becoming independent thinkers and learners
Encourage students to read for pleasure and become lifelong readers
Support teaching and learning through the provision of good, up to date resources
Opening Hours
Monday – Thursday: 8.00am - 4.30Friday: 8.00am - 4.15pm
Resources
The library has almost 7,000 resources including information books, an extensive range of fiction, DVDs, newspapers, audio books, magazines, networked computers, e-resources and a large collection of games and jigsaws.
Various events take place throughout the year including author visits, Hampshire Book Award participation, quizzes, competitions and much more.
Reading for Key Stage 3 and Key Stage 4 Students
In the coming academic year we will be giving students a number of opportunities during the school day to continue reading for pleasure.
We would therefore ask that, during the summer holidays, you find time to talk to your son/daughter and help them choose a book for the start of term.
The school has posted suggested reading lists for both key stage 3 and key stage 4 to help support and offer guidance on possible reading material:
Key Stage 3 Suggested Reading List
Key Stage 4 Suggested Reading List
These are not exhaustive lists by any means and students are free to select other appropriate book titles. Additionally, although these lists are fiction based, it is perfectly acceptable for students to select non-fiction titles. The library will be open between 3.00-4.30pm (4.15pm on a Friday) each day should parents wish to seek advice and guidance from the school librarians.
It is an expectation on their return to school in September that every student has their reading book with them at all times during school. This will enable students to discuss their reading and books with a wider range of staff and students throughout the school.
Library Staff:
Library Manager: Miss A Livingstone
Library Assistant: Mrs J Stevenson
Contact us by email: library@frogmorecollege.co.uk